打开对性别的想象力,做更自由的人。「在2021年聊性别」是一档由新世相光之来处出品的专题系列播客。由复旦大学副教授沈奕斐担任主讲,媒体人孟常担任主持。性别歧视、性别刻板印象、两性对立……这些大家张口就来的概念,都可以在这里得到更接近「本质」的探讨。
Talking about Gender in 2021: An Anti-disciplinary Podcast is a series of podcast published by 新世相 光之来处, hosted by Dr. Yifei Shen, an Assistant Professor at Fudan University and Media Producer Chang Meng. Gender-based-discrimination, gender stereotyping, dichotomy of binary gender... all these commonly discussed and mentioned concepts in Chinese context can be unfolded by their essence and nuances.
监制 | 全俙西
策划 | 高艺哲
主编 | 陈伟娟
录制 | 项家棋
摄影 | 何脑斯
设计 | 大牙
宣发 | 王敏澄
资料整理 | 吴晶晶、陈祎皓、晓霁
Alien of Extraordinary Ability is a type of visa that is issued in a few countries in the world to give priority to certain foreigners who are seen to have great talents in science, art, sports, or any other categories. Being called the "geniuses visa" or "Einstein visa", one of the example for the recipient of such visa is the famous Melania Trump.
2016, Home Again, XOX Theater
From WOW-EFFECT Theater
Photo by Bart Notelaers
Home Again is an experiental documentary theater that consist of five sketches and a monologue on refugees' journeys and their integration within our society. Each sketch shows different characters and a different part of their journey while the monologue goes throughout the performance.
As a co-writer of Home Again, I generated background research about relevant topics discussed in the performance and conducted interviews with refugees, members of local NGO, researchers in relevant fields, and volunteers. With their help, I wrote the theater sketch "new connection" and the monologue. As one of the producers, I also prepared and organized the acting workshop and weekly rehearsals together the director, as well as contributed to the community building for a multicultural theater group.
Home Again was written with help by refugees in Nijmegen (Heumensoord) and in the Niederrhein area of Germany. We worked together with the XOX Theater in Kleve to bring the encore performance on stage there and worked with the Haus der Begegnung (a meeting place for locals and refugees) to promote and shape this performance.
2021, Down Down Radio, Worldwide FM
Border? Border! A letter to 2050

Featuring:
Eduardo Castillo Vinuesa: Anti-disciplinary architect and researcher, currently in Spain.
Adnan Arif: Multidisciplinary designer, strategies, researcher currently in UAE.
Xiaoji Song.

Produced by Xiaoji Song.
Visual by Yris Apsit.
2019, Open Set Lab, On the Practice of Tuning in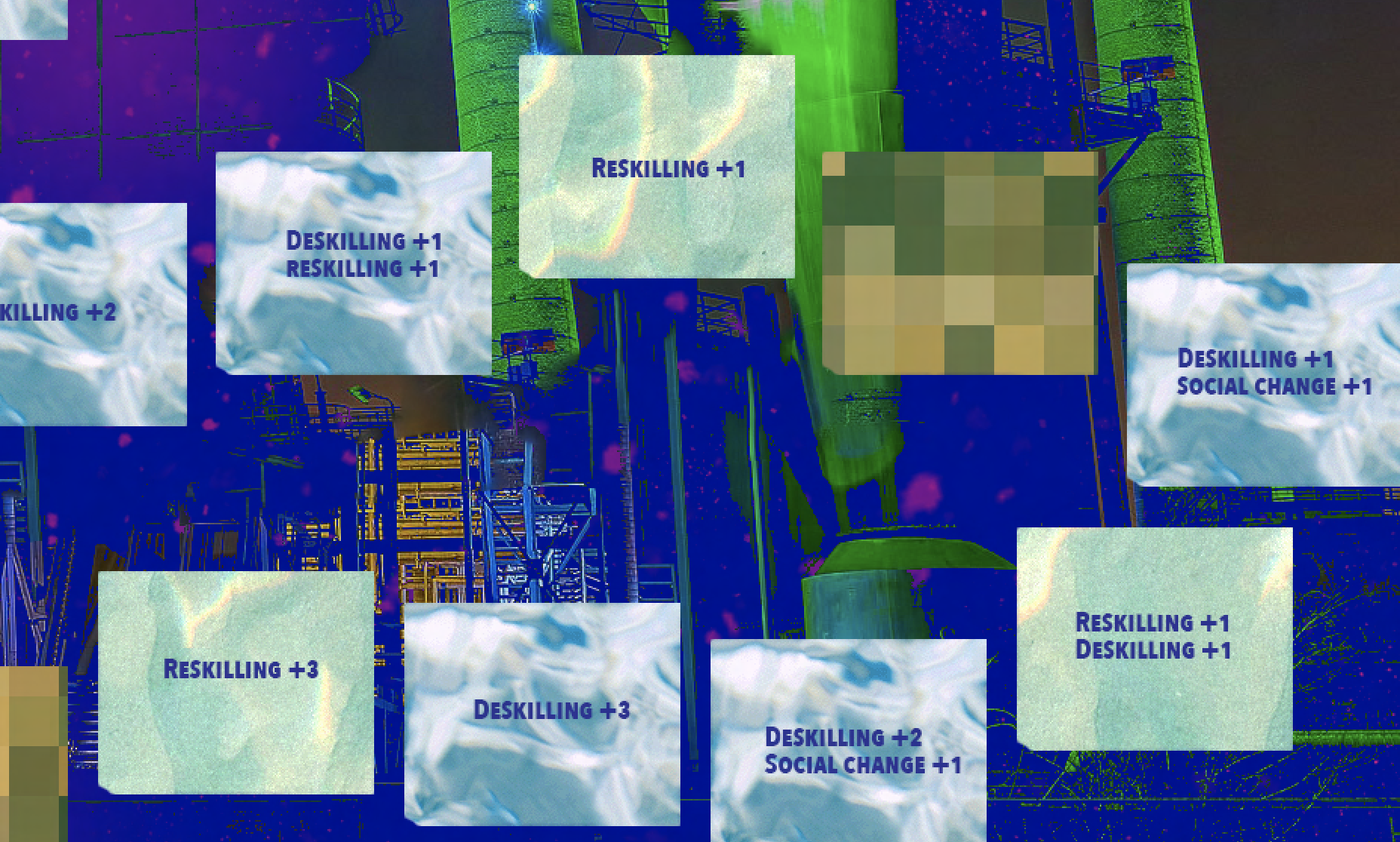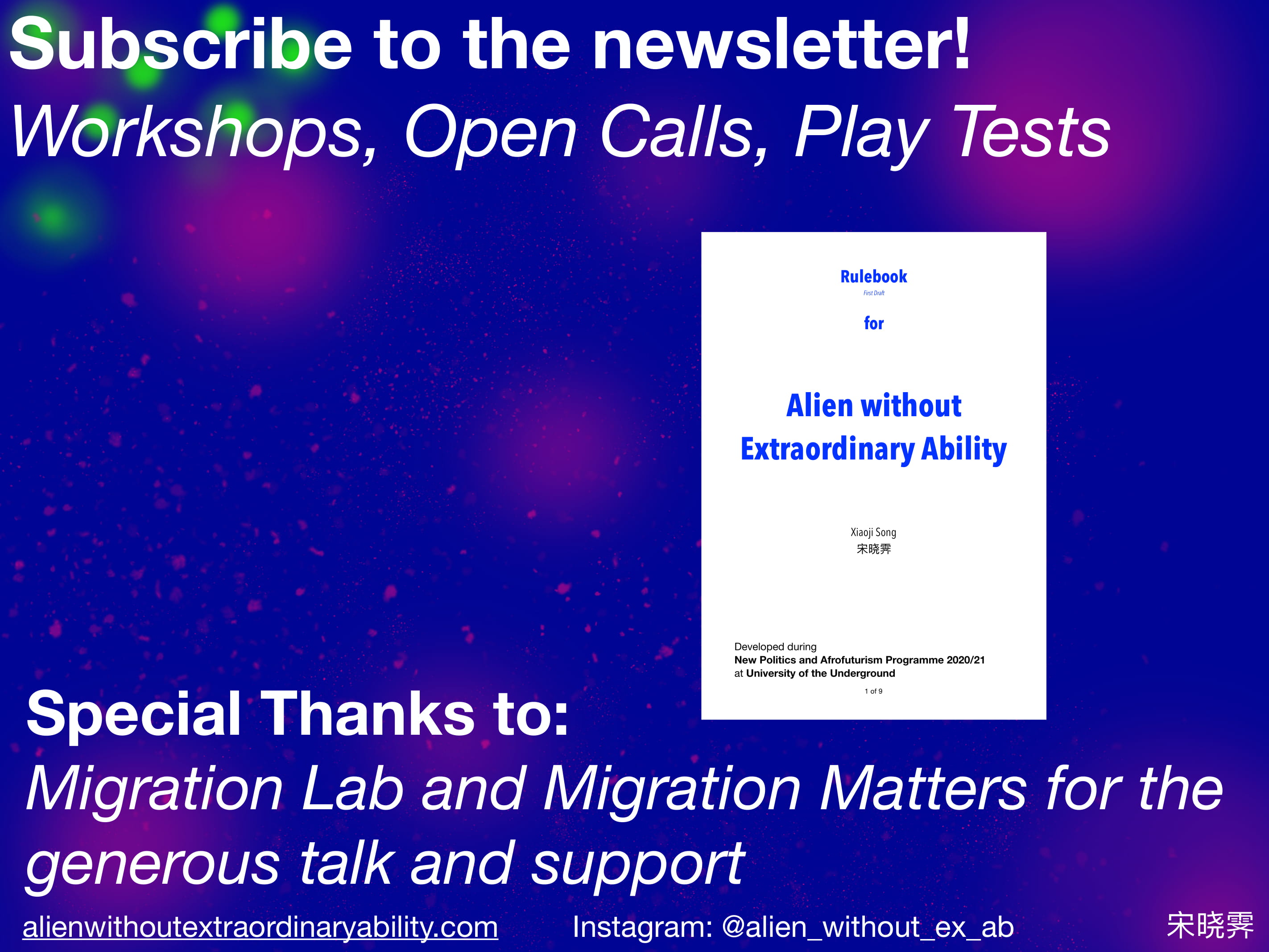 2020, Mapping the Rural Soundscape, Goethe Institut Bulgaria
2021, Down Down Radio, Worldwide FM
Rethinking Media Discourse: Dialogue with Sophia Burton from Migration Matters

Featuring:
Sophia Burton is the co-founder and the current managing director of Migration Matters whose work lies at the intersection of migration, media, and online education.

Xiaoji Song.

Produced by Xiaoji Song.
Visual by Yris Apsit.
2021, Down Down Radio, Worldwide FM
Interview with Dr. Florian Wagner: History of Colonial Internationalism, the Myth of Colonial Science, and Migration

Featuring:
Dr. Florian Wagner: Historian, assistant professor at University of Erfurt in Germany, with interests in colonial history, history of migration, and environmental history.
Xiaoji Song.

Produced by Xiaoji Song.
Visual by Yris Apsit.